I'm so excited to be sharing an excerpt from Stephanie Fournet's upcoming novel,
BUTTERFLY GINGER!
Check out the book below, read the excerpt, and be sure to enter the amazing giveaway!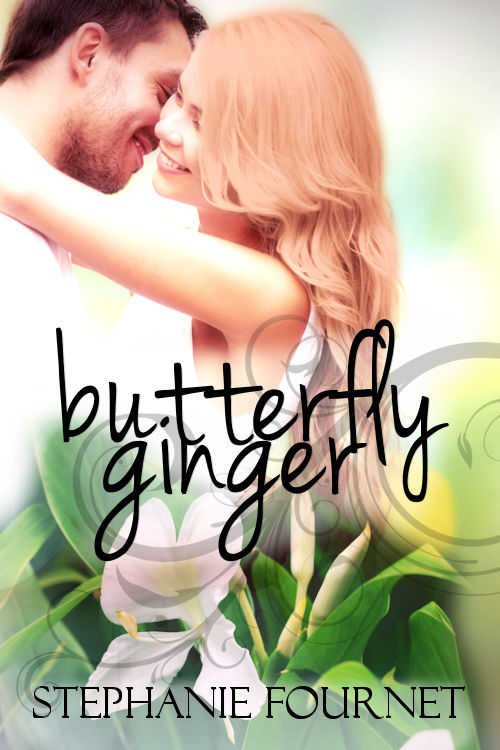 Sometimes first love deserves a second chance.
The summer before freshman year, Nate Bradley and Blythe Barnes meet and fall hard. Blythe has the bluest eyes Nate's ever seen; she smells like butterfly ginger blossoms, and she makes him feel at home in his own skin.
For Blythe, meeting Nate is like finding her best friend—one she wants to climb on top of and kiss forever. Even with plans to attend college in different cities, they're convinced that nothing can tear them apart—until everything does.
Now, six years later, life in South Louisiana is giving them the chance to put the pieces back together.
Butterfly Ginger, Stephanie Fournet's third novel, is a romance for anyone who believes that true love is made to last.
Goodreads | Smashwords Pre-Order | Available at your favorite retailer soon!
Excerpt from Butterfly Ginger
Parked in front of his house, Nate sat in the driver's seat of his truck and gripped the steering wheel. Why did I think this was a good idea? He watched Lila chop onions in silhouette through the kitchen windows. "What's the matter?" Blythe asked beside him. "Are you losing your nerve?" Nate shrugged. "Maybe." Of course, she laughed. He'd made her laugh every day for two weeks straight, and he couldn't get enough of it. The sound energized him every time he heard it. Clear water, sunlight, and Blythe's laugh must have been made of the same elements. "Too bad," she teased, poking him in the ribs and making him flinch. "It wouldn't be fair to bail. You've already met Seth and Calvin — and my dad!" "Don't forget Phoebe the Flatulent." Nate made a grab to tickle her waist, but she jumped back and swatted his hand away. "Hey! Don't make fun of my dog!" she protested, trying to disguise her laughter as outrage. "It's not her fault Seth fed her Brussel sprouts." "Your brothers are a trip," Nate said, shaking his head. Blythe rolled her eyes. "Yeah, it was great fun when they showed you that picture from eighth grade. Braces and headgear? I'll never forgive them." Nate shrugged. "Well, the braces worked." He reached for her again, and this time she let him catch her. "You have a killer smile." "Ugh. Really? That's the best you've got?" Blythe arched a brow at his pathetic attempts at flirting. "No," he whispered. "Come here." Nate pulled her into his arms, and she tilted her chin up to meet his kiss, like she did every time. Her lips were so soft, and when he reached up to cradle her face, she opened her mouth to him. It seemed impossible that she wanted to kiss him as much as he wanted to kiss her, yet she was just as eager, just as hungry, and it drove him crazy. He could kiss her all day. It had become his new religion. "Nate?" she whispered against his lips. "Can your mom see us?" "No…" he murmured, moving his mouth to her neck, inhaling the scent of butterfly ginger in her hair. "You smell so good…" Blythe stilled against him. "I think she can see us." Blythe pushed herself away and sat bolt upright. "Oh my God." Indeed, Lila had moved to the sink just in front of the windows. She wasn't looking at the truck, but he knew that meant nothing. "Um… Yeah, she can see us," Nate admitted, shrugging awkwardly. "But she won't care. She's not like that." Blythe shot him an exasperated look, and he realized that he'd screwed up. "I care, Nate! I don't want her to think I'm some slut!" The word was like a blow. "No… No," he said, silently cursing himself. "She'd never think that. And neither would Richland." Nate took a deep breath and decided to level with her. "Blythe, I've never brought a girl home," he admitted. He watched her eyes widen just a little. "Never?" she whispered. Nate shook his head. "Never. Sometimes… sometimes people are uncomfortable around Lila. I was always afraid it would be too weird." He gave a weak laugh. "Hell, I'm still afraid, but with you, I want to try." Blythe's blue eyes glinted with her smile. "You're different," Nate said, shrugging. "I've never met a girl like you. Someone who made me so comfortable. And Lila and Richland know that. They know you're special. They'd never think you were a… a slut." Nate shook the word from his mouth. He hated even saying it around her. The thought of someone calling her that made him angry. "Thank you," she said, grabbing both his hands and weaving her fingers through his. "Thank you for inviting me. Yeah, I'm nervous about meeting your mom, too, but not because of her disability. Because she's your mom." This was why he'd thought it was a good idea to bring her home. Blythe was amazing. She would accept Lila for who she was, which was more than most of his friends from high school had managed. "Then let's go," he said, opening the door of his truck. Blythe hopped down from her side before he could do the gentlemanly thing and get her door for her, but he clasped her by the hand and squeezed it as they climbed the front steps.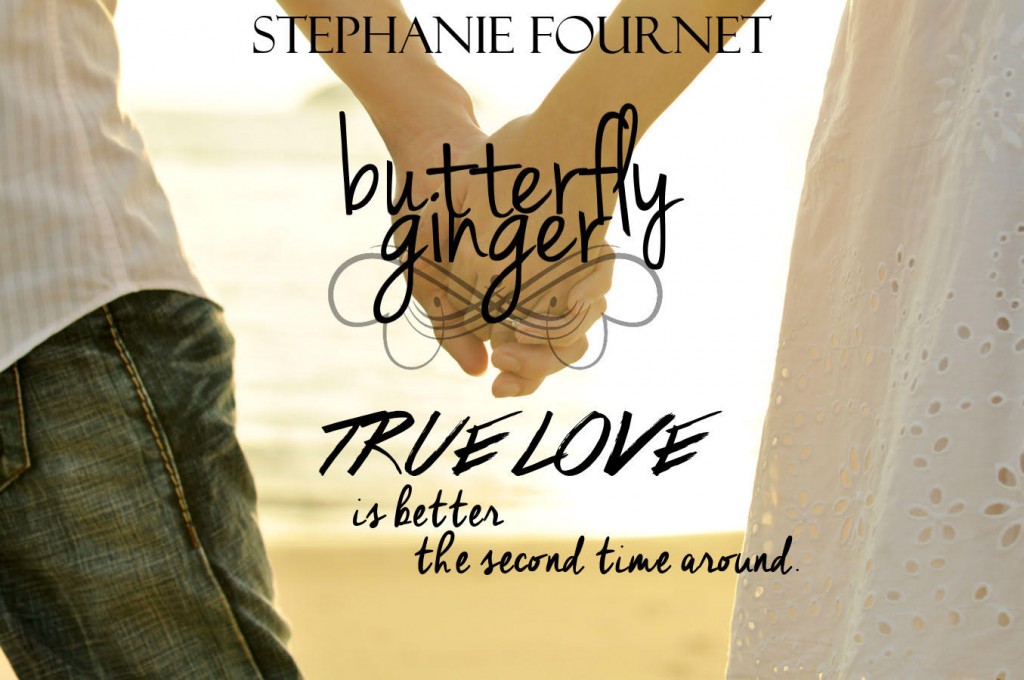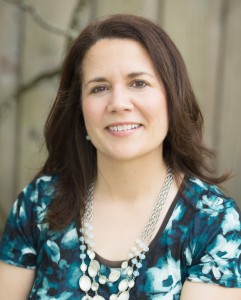 Credit: Tammie Simon
About the Author
Website | Facebook | Twitter | Goodreads | Pinterest | Instagram
Stephanie Fournet, author of Fall Semester, Legacy, and Butterfly Ginger, lives in Lafayette, Louisiana—not far from the Saint Streets where her novels are set. She shares her home with her husband John and her daughter Hannah, their needy dogs Gladys and Mabel, and an immortal blue finch named Baby Blue. When she isn't writing romance novels, she is usually helping students get into college or running. She loves hearing from fans, so look for her on Facebook, Twitter, Goodreads, and stephaniefournet.com.
Giveaway
Winner will receive a $50 gift card to Amazon, Barnes & Noble, or Book Depository!
a Rafflecopter giveaway