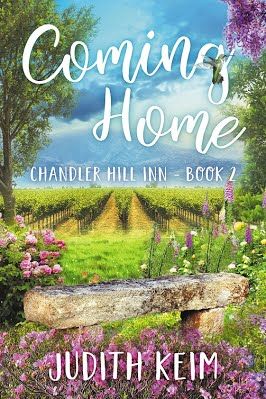 Chandler Hill Inn Series, Book 2
Publisher: Wild Quail Publishing
Release Date: October 8, 2019
Camilla "Cami" Chandler comes home from France to take over the Chandler Hill Inn and Winery for her recently-deceased grandmother, Lettie, as she'd always promised. Determined to succeed in this new venture, she finds herself in trouble from the beginning when she discovers most of her grandmother's estate intended for maintaining the inn's business expenses was lost in a Ponzi scheme. She forges ahead to provide her guests with wonderful experiences and to produce the best wines in Willamette Valley. After being ditched by her French boyfriend, she decides that being friends with Drew Farley is the safest way to proceed. He loves grape growing and winemaking as much as she does and isn't looking for anything beyond friendship.
When a bride planning a wedding at the inn tells Cami that she looks exactly like her best friend, life becomes even more complicated. Never having known even the name of her father, Cami searches for a connection and comes to realize how complicated love and family can be.
Other Books in the Chandler Hill Inn Series:
Chandler Hill Inn Series, Book 1
Publisher: Wild Quail Publishing
Release Date: February 13, 2019
In 1970, Violet Hawkins' only wish at eighteen is to escape her life in the Dayton, Ohio, foster-care system and make her way to the west coast to enjoy a mellow life and find the love she's been missing all her life. She makes it to San Francisco, but soon learns she needs a job if she's to live properly. A kind, young man named Kenton Chandler offers her a sandwich and a job at his father's inn and vineyards. With nothing to lose, Lettie takes him up on his offer and begins a whole new life in the Willamette Valley, Oregon. She immediately falls in love with the land and is fascinated with the idea of growing grapes in order to make wines. She, Kenton, and Rafe Lopez become friends as she learns about running the small inn on the property.
At the same time she marries Kenton, a stroke kills his father. And then before she can tell Kenton she's pregnant, he dies in an automobile accident. Heartbroken and burdened with the gift of the Chandler Hill Inn and Winery, she's left with the task of making them a success. Struggling to raise a child alone while working to grow the business, Lettie makes a shocking discovery that changes everything.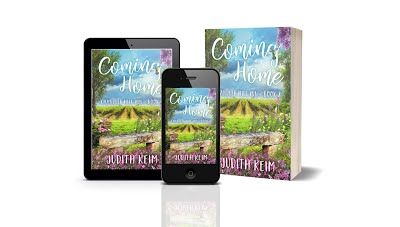 About the Author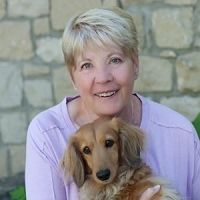 Judith Keim enjoyed her childhood and young-adult years in Elmira, New York, and now makes her home in Boise, Idaho, with her husband and their two dachshunds, Winston and Wally, and other members of her family.
While growing up, she was drawn to the idea of writing stories from a young age. Books were always present, being read, ready to go back to the library, or about to be discovered. All in her family shared information from the books in general conversation, giving them a wealth of knowledge and vivid imaginations.
A hybrid author who both has a publisher and self-publishes, Ms. Keim writes heart-warming novels about women who face unexpected challenges, meet them with strength, and find love and happiness along the way. Her best-selling books are based, in part, on many of the places she's lived or visited and on the interesting people she's met, creating believable characters and realistic settings her many loyal readers love. Ms. Keim loves to hear from her readers and appreciates their enthusiasm for her stories.